The HUGHF Research Assistant program seeks to open more opportunities for Harvard College undergraduates by partnering with leaders in the global health field. The program strives to provide term-time paid research positions to Harvard College undergraduates interested in collaborating with a faculty member or a research principal investigator. Research topics are projected to cover many aspects of the multidisciplinary field of global health, including but not limited to:

international affairs

public health policy

nutrition and global health

HIV/AIDS

contagious diseases and epidemics

community outreach

The time commitment and payroll for selected research assistants will be determined soon, please contact RA Program Director, Andrew Chang, with any questions.
Powered by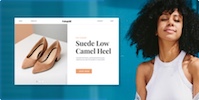 Create your own unique website with customizable templates.