IN OUR BLOOD: Challenging Millennials to End Malaria
February 23, 2015
In combination with the
Defeating Malaria Initiative
at the Harvard School of Public Health, HUGHF hosted In Our Blood as a way to raise awareness about malaria and to serve as a catalyst for student involvement in the cause. The event featured speakers authors Kate Otto and Sonia Shah, as well as physician John Brownstein. The panel was moderated by Maggie Koerth-Baker, a Nieman Fellow at the Harvard Kennedy School. The event boasted a varied audience in attendance, which allowed for stimulating discussion and thoughtful insights. Read the Harvard Gazette's article on the event by clicking
here
.
KATE OTTO

- Otto is the founder of the

Everyday Ambassador

movement and author of the soon to be released book

Everyday Ambassador: Make a Difference by Connecting in a Disconnected World

. Kate is also a global health consultant who has worked in Indonesia, Ethiopia, Ghana, Tanzania, South Africa, Mozambique, and Haiti, leading health innovation initiatives for The World Bank, USAID, and various grassroots service organizations. She is currently pursuing her M.D. at NYU School of Medicine.

SONIA SHAH

- Shah is a science journalist and prize-winning author. Her writing on science, politics, and human rights has appeared in the

New York Times,

the

Wall Street Journal

,

Foreign Affairs

,

Scientific American

and elsewhere. Her work has been featured on

RadioLab

,

Fresh Air

, and TED, where her talk, "

Three Reasons We Still Haven't Gotten Rid of Malaria

" has been viewed by over 900,000 people around the world.

JOHN BROWNSTEIN

- Brownstein

was trained as an epidemiologist at Yale University where he received his PhD.

He has authored over one hundred articles in the area of disease surveillance and is founder of

HealthMap

. This work has been reported on widely including pieces in the New England Journal of Medicine, Science, Nature, New York Times, CNN, and the BBC.

MAGGIE KOERTH-BAKER

- Koerth-Baker is a science editor at

BoingBoing.net

, one of the most-read blogs in the United States with millions of monthly readers. She is also a columnist for The New York Times Magazine. Her column, Eureka, covers the intersection between science and culture. It appears monthly. Also a freelance science journalist whose work has appeared in magazines like Discover, Popular Science, and New Scientist, and on websites like Scientific American and National Geographic News. She has authored two books: Be Amazing, a tongue-in-cheek self-improvement guide written with the publishers of mental_floss magazine; and Before the Lights Go Out.
---
#HARVARD HUNGER BANQUET 2K15
January 23, 2015
During Wintersession, we hosted our third annual OXFAM Hunger Banquet to raise awareness about global hunger and food access inequality. At the event, participants were given a ticket upon entrance, the color of which determined their income level and the color ratios matched those of global food availability. According to these tickets, food was distributed to the audience members, the poorest (and most plentiful) class received cold rice while those representing high income nations received pizza and soda. Led by HUGHF members Pranay Nadella and Edgar Garcia, the event sparked many emotions and stimulated much discussion about the situation facing many around the globe.

The event featured OXFAM America Campaigns Director Judy Beals, who eloquently spoke about how students could get engaged with there programming to end world hunger and to channel the energy and emotions towards fighting this injustice.

See some highlights and photos from the event

here

.
---
Masquerade for Malaria
April 17, 2014
Powered by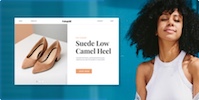 Create your own unique website with customizable templates.