Event Timing: April 9th, 2016
Event Address: 12 Harvard Yard; Harvard Hall 201; Cambridge, MA 02138
There is no registration deadline.
The competition is free of charge for all participants, and run in conjunction with the high school conference. For conference details, see the "Global Health Challenge" tab.
Contact us at
undergradghc@gmail.com
.
2015 Conference Details
| | |
| --- | --- |
| | Professionals at Compañeros en Salud, the sister organization of Partners in Health in Chiapas, Mexico, have developed a case featuring a critical public health challenge currently facing their region. The 2015 Harvard College Global Health Case Competition (HCGHCC) invites Harvard undergraduates passionate about global health to analyze the case and work collaboratively with their peers to develop innovative solutions that draw upon multiple disciplines and sectors. The case will be sent via email on April 10, 2015. Teams will have one week to create their proposals and will then convene on April 18, 2015 to present their solutions to a panel of expert judges. Winning proposals will be awarded and conveyed to Compañeros en Salud and Partners in Health for consideration. The 2015 HCGHCC is chaired by Professor Felicia Knaul of HMS and the Harvard Global Equity Initiative and Professor Ana Langer of HSPH and the Women and Health Initiative. |
Case Topic
The 2015 case has been developed by professionals at Compañeros en Salud, the sister organization of Partners in Health, with feedback from Faculty Chairs Felicia Knaul and Ana Langer and their respective teams.
Partners in Health
is an international health care NGO founded by Paul Farmer, Ophelia Dahl, Jim Yong Kim, Thomas J. White, and Todd McCormack. Compañeros en Salud/Partners in Health strives to improve the delivery of primary health care in the Sierra Madre de Chiapas, one of the poorest regions of the state of Chiapas, Mexico. The specific case topic will not be announced until April 10, 2015. Teams are encouraged to use a variety of resources, in addition to the case, to develop their proposals.
Registration
Register HERE by Sunday, April 5 at 11:59 pm (http://goo.gl/forms/Xvfxcmtc5h)


Eligibility criteria include:

Any currently enrolled undergraduate at Harvard College is eligible.

Teams must consist of four to six students.

Students can register individually or with pre-formed teams. Those who register individually will be matched with other such registrants if space permits.

If the number of registered teams exceeds the capacity of the HCGHCC, preference will be given to teams spanning at least three different concentrations (or intended concentrations).

Registration and participation in the competition is free.
Team Formation
To facilitate team formation, please feel free to enter your contact information and interests into
this spreadsheet
. You may contact other students directly to form teams before the registration deadline or register as an individual.
Important Dates
Contact
Organizing Team
Faculty Chairs
Professor Felicia Knaul - Director, Harvard Global Equity Initiative (

bio

)

Professor Ana Langer - Director, Women and Health Initiative, Harvard T.H. Chan School of Public Health (

bio

)
Case Sponsors
Compañeros en Salud/Partners in Health (

details

)

Enrique Valdespino, Daniel Palazuelos, Lindsay Palazuelos
Student Organizations
Harvard Students for Global Health

Harvard Undergraduate Global Health Forum
Photos courtesy of Compañeros en Salud

Powered by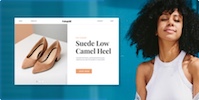 Create your own unique website with customizable templates.