LOCATION
Northwest Laboratories
Harvard University
52 Oxford Street
Cambridge, MA 02138

Walking Directions to NWLabs (from the Harvard Square T stop):

walk north through the Harvard Yard passing the Science Center towards Oxford Street. Follow Oxford Street to number 52

. NWLabs is approximately a 7-10 minute walk from Harvard Square.
---
SCHEDULE
9:00-10:00 am

10:00-11:00am

11:15-12:15 pm

12:15-1:15 pm

1:15-3:45 pm

3:45-4:00 pm

4:00-4:50 pm

4:50-5:00 pm

5:00-5:30 pm


Registration/Sign-In

Central Assembly 1: Opening ceremonies and UN teleconference

Idea Incubator: Initial group discussions about solution to health challenge; HUGHF mentors individually meet with student groups

Keynote Address and lunch

Detailed work on idea: prepare written proposals. Proposals due at 3:45pm SHARP

Break

Central Assembly 2: Teams present verbal presentations to judges and audience (open to the public)

Panel discussion on college life and admissions; judges deliberate

Awards Ceremony and final remarks

---
KEYNOTE SPEAKERS
Coming Soon
Powered by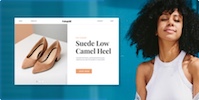 Create your own unique website with customizable templates.