HUGHF is beginning the fall semester by studying the U.S. opioid crisis. We opened our conversation on the topic with a "crash course" on the epidemic at our last meeting. We discussed the startling number of lives ended too soon due to drug overdoses, which now kill more Americans yearly than car accidents and gun homicides combined. Yet even the mounting tally of drug deaths - of which there were over 50,000 in 2015 - does not capture the extent of the opioid epidemic's devastation. In 2015, 2 million Americans reported an addiction to prescription opioids while 12 million reported abusing them within the past year. The epidemic has left children without parents, treatment centers without enough beds to care for those in need, and law enforcement without the resources they need to protect and help their communities.

Over the course of the semester, we will further study how the prescription drug epidemic developed over the past 20 years, how government and health care providers should respond to the crisis, and how pain-management and drug-addiction treatment approaches vary around the world.

Powered by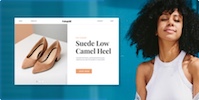 Create your own unique website with customizable templates.