Global Health Competition for High School Students
Topic: Why discussion of global warming is important and what we can do to prevent further destruction of Earth.

The Global Health Challenge @ Harvard College gathers high-school students from over 70 Boston-area high schools to address a case study relating to global health. Students will have the opportunity to research and familiarize themselves with the topic in the weeks leading up to the event; once on-site, students will divide into teams and develop a proposal to solve the real-world issues they encounter in the case study.

During the one-day conference, students will also have the opportunity to hear from keynote speakers - experts in the field of global health - and Harvard Undergraduate students pursuing studies in global health.

Important information:
Date: Saturday, April 15th 2017
Time: 9am - 5:30pm
Place: Harvard Hall 201

​

Sign up here!

Come and engage in an eye opening discussion and for the chance

to meet experts in the field from Harvard.

If you have any questions, please contact Cameron Comrie (comrie01@college.harvard.edu) or Do Hyun Kim (dohyunkim@college.harvard.edu).

​

See here for what we did in 2015

.

​
Powered by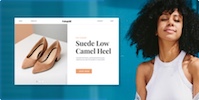 Create your own unique website with customizable templates.
Photo used under Creative Commons from Sterling College